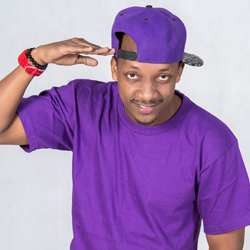 Misago Samuel, is a very out going Personality who loves sports especially football and basketball.
He loves music and does not discriminate between Bongo Fleva, Hiphop And RnB.
He also loves watching movies especially action flicks plus he's an avid follower of series.
Sam considers himself intresting and fun to be around.
When he's not on the radio, Sam likes to spend time with family.
He is a proud father of one. An interesting fact about him is that he's a very prolific blogger.